Travel Map Marine World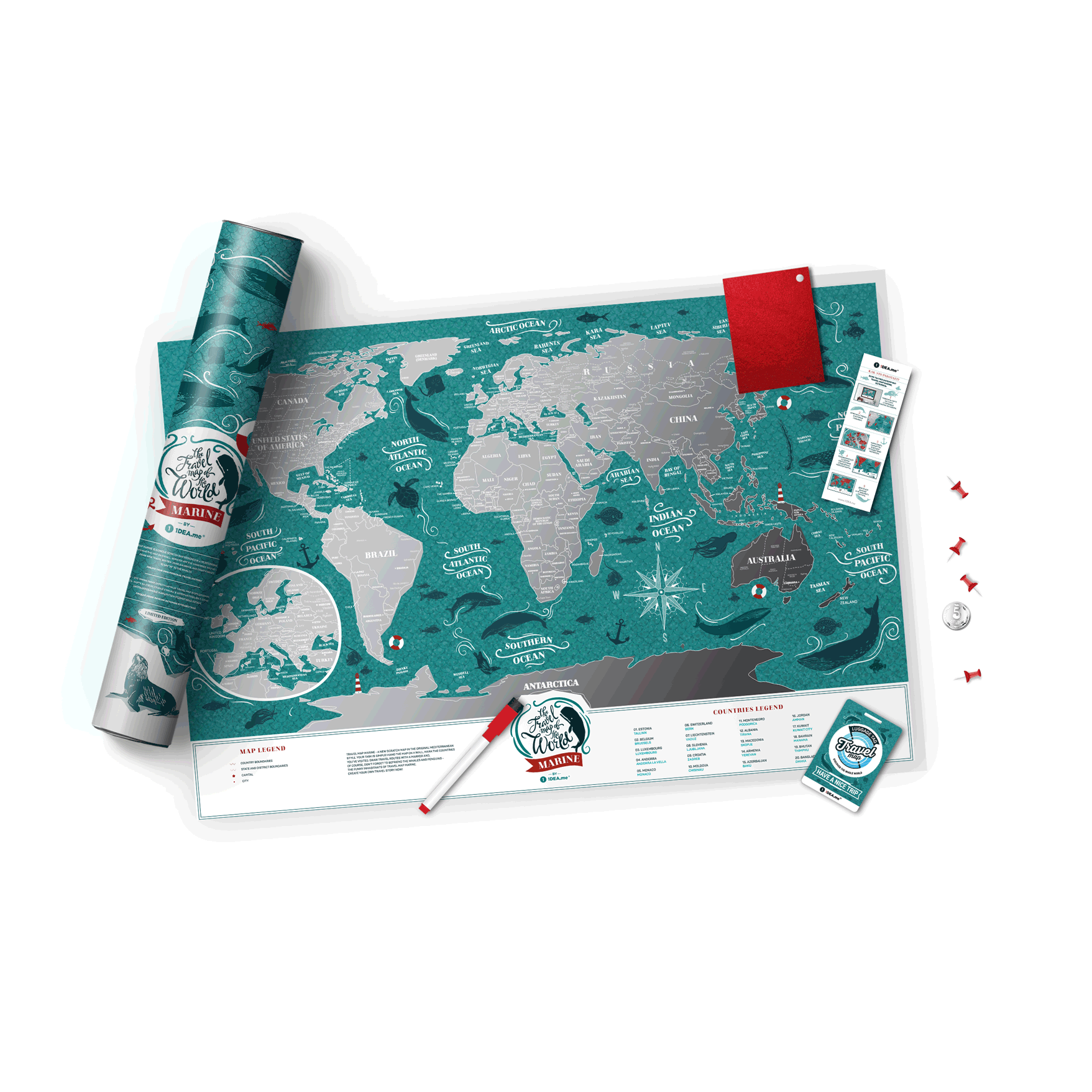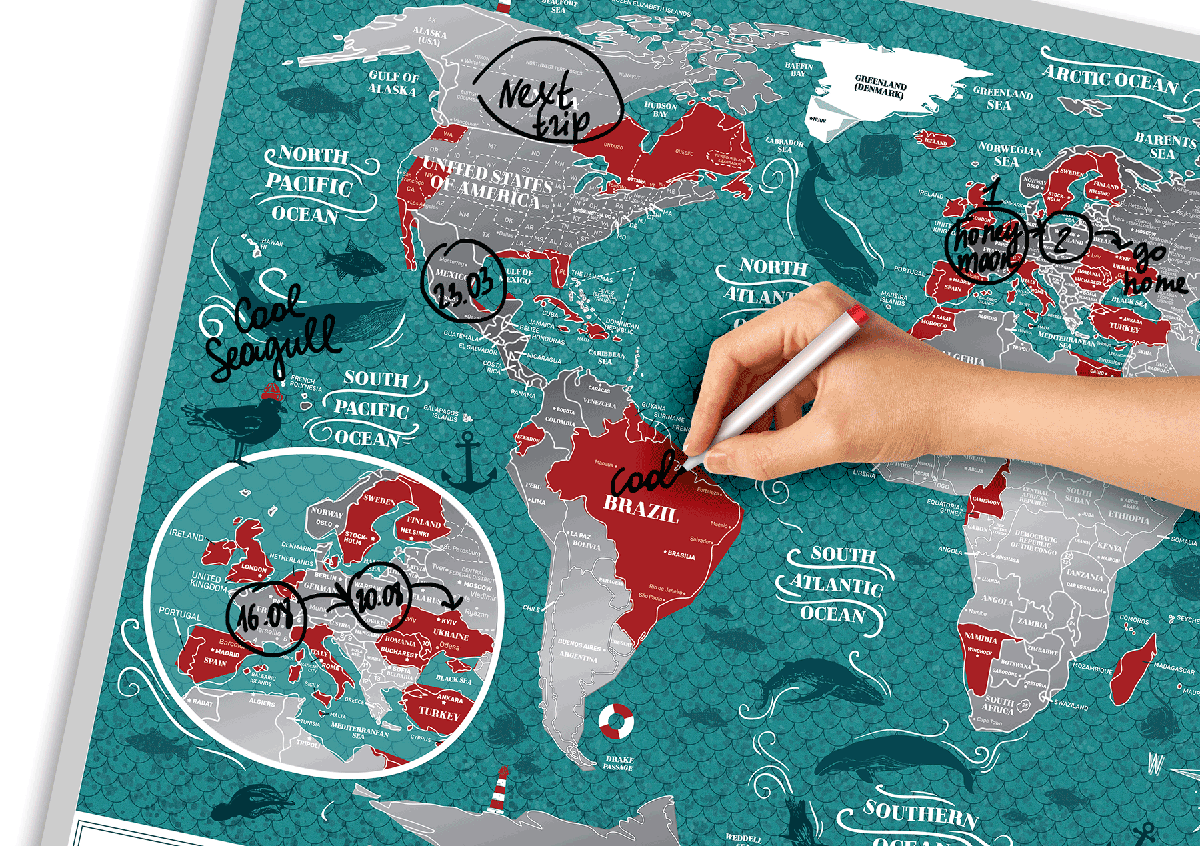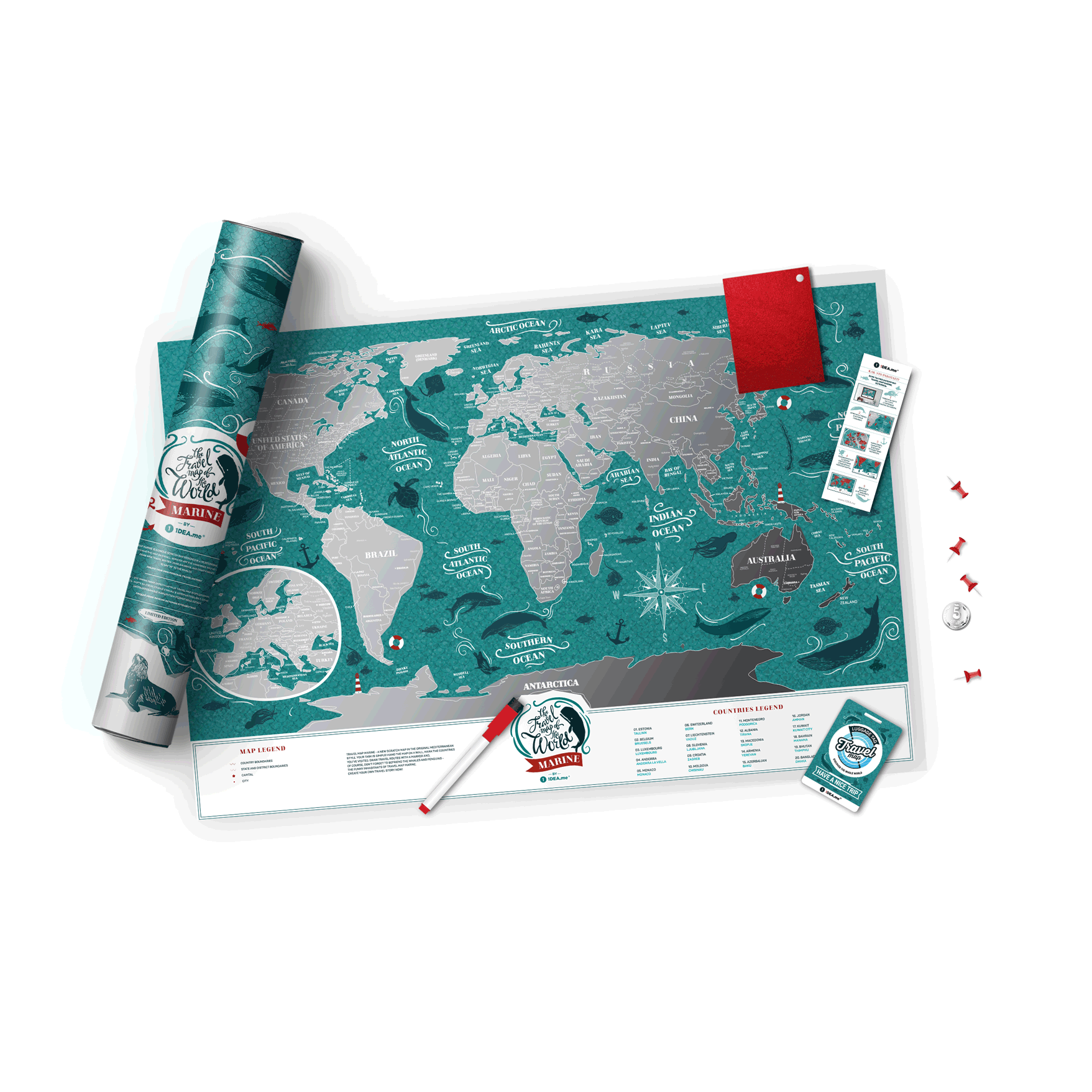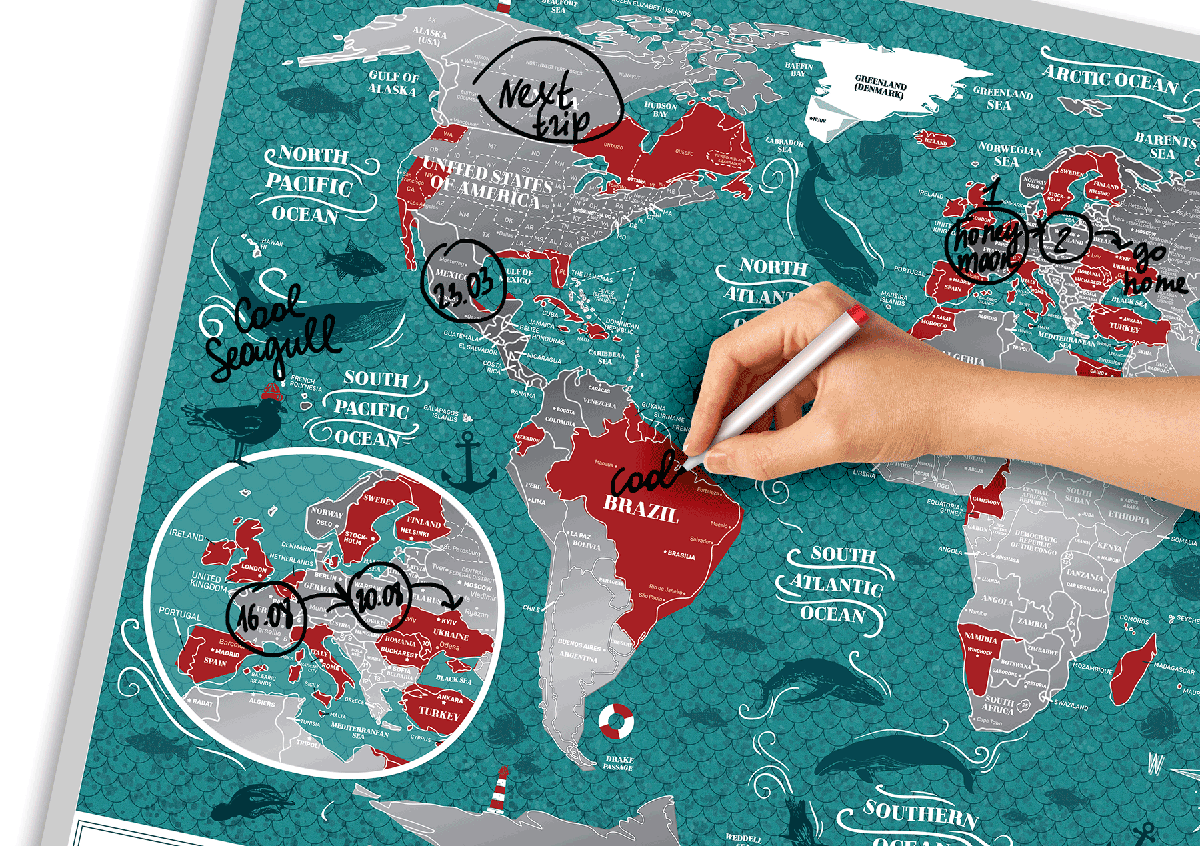 Travel Map Marine World
Travel Map™ Marine World is wall world map with special scratch-off coating. It is an ideal present for anyone who loves in-shore strolls and sea adventures. Even the most grum face cant show indifference to this map.
It is a well thought-out map with Mediterranean atmosphere. In addition to attractive places and showy countries, you can find gorgeous illustrations and unforgettable sea dwellers below the scratch layer.
What's Inside
• Felt shred for scratch pieces
• Metal scratcher
• Pins
• Marker
• Bagtag (personalized card on the bag)
Details
• Map dimensions — 60 x 40 cm;
• Tube dimensions — 45 x 7 cm;
• The map is made of durable, flexible and tear-resistant plastic.
Designed in Ukraine, Europe